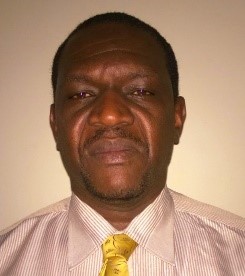 Dr. Dulo is a Water Resources Engineer with over 33 years' experience and has been a Team Leader in Design, Supervision and evaluation of water and sanitation projects in Kenya, Tanzania and Rwanda; a Country Consultant for the DEWFORA EU FP-7 program.  Dr. Dulo has served as a team leader for the NBCBN Integrated Research project on Flood and Drought in the Kagera and Nzoia River Basins, In-country flood Local action Project, a national water sector Review Consultant, Hydrologist, Water Engineer and a consultant in various Consulting firms. 
He is an international capacity building expert in IWRM. He is currently a senior lecturer and Associate at the Institute of Climate Change and Adaptation, University of Nairobi.  He currently coordinates initiative in ICCA collaborations in GIZ-UNEP Green Economy strategy and the Thematic head for the climate change technology. 
Overview
Technology transfer is critical in an effective global response to the climate change challenge, since technology is the source of greenhouse gases (GHGs) emissions. Achieving substantial reduction of GHGs requires innovation to transform current technologies into cleaner and climate-resilient technologies. Technology innovation is thus the foundation for sustainable economic development for all countries.
They include know-how, goods and services, and equipment, as well as organizational and managerial procedures. Priority research areas include amongst others:
energy efficiency – market transformation for energy efficiency in industry and buildings;
renewable energy technologies;
emerging, low-carbon, energy-generating technologies;
cost-effective short-term response measures; and
sustainable low carbon transport and urban systems.