Jackson Wachira PHD student succesful applicant in the JPS competitive annual " writeshop" 
The Institute for Climate and Adaptation is pleased to announce that Jackson Wachira, a current PhD student at the institute, is among the 68 PhD students and Young Researchers from the 'global south' admitted to the 3rd Annual Write-shop in Critical Agrarian Studies and Scholar-Activism organized and sponsored by the Journal of Peasant Studies (JPS) together with other institutions that focus on critical agrarian studies.
The aim of the write-shop is to improve the impact of young researchers' by developing their strategic knowledge and practical skills on matters related to international journal publications. Like the 2nd Write-shop, the current Write-shop will be held online between August and December 2021 due to travel and meeting restrictions due to the Covid-19 pandemic.
The specific aims of the write-shop include peer review discussions on participants' draft journal manuscripts as well as engagement with key debates and literature in critical agrarian studies.  For Jackson who is just readying to embark on his field work, this opportunity is a timely and invaluable. His comments on this are below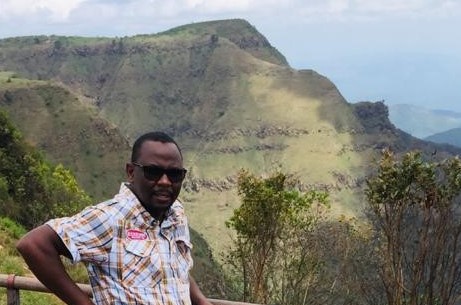 "The Annual JPS writeshop on critical agrarian and scholar activism is such a timely opportunity for me as it links well with my research interest on intersections between land and climate change. I will get to interact and learn from renowned authors on the subject matter."
We at the Institute wish Mr Wachira success in his endevours